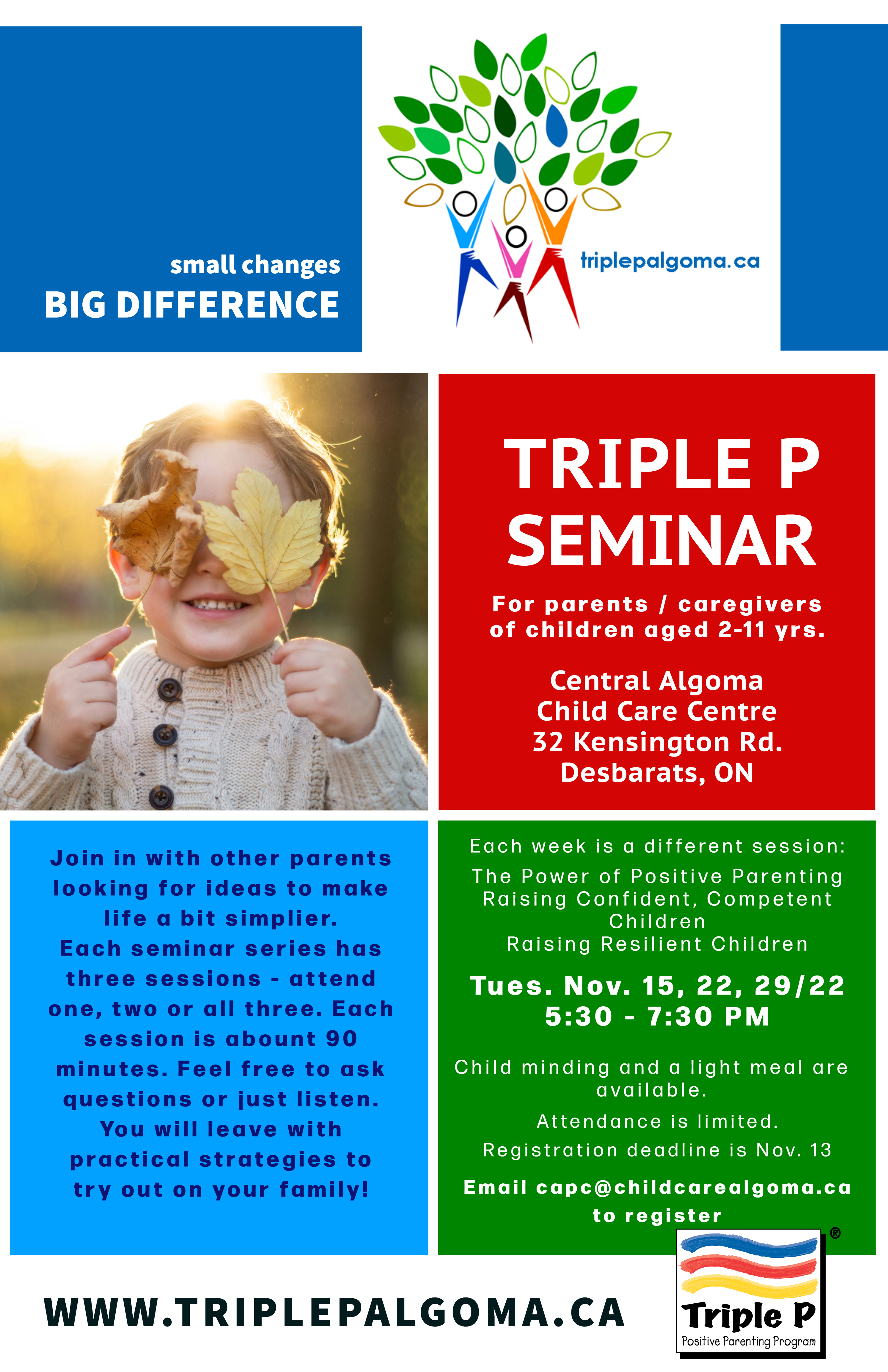 Triple P Seminar Series
For parents and caregivers of children aged 2-11 years old.
Join in with other parents looking for ideas to make life a bit simpler. Each seminar series has 3 sessions -attend one, two, or all three. Each session is about 90 minutes. Feel free to ask questions or just listen. You will leave with practical strategies to try out on your family.
Each week is a different session
The Power of Positive Parenting.
Raising Confident, Competent Children.
Raising Resilient Children.
Childminding and a light meal are available.
Attendance is limited.
Register at capc@childcarealgoma.ca