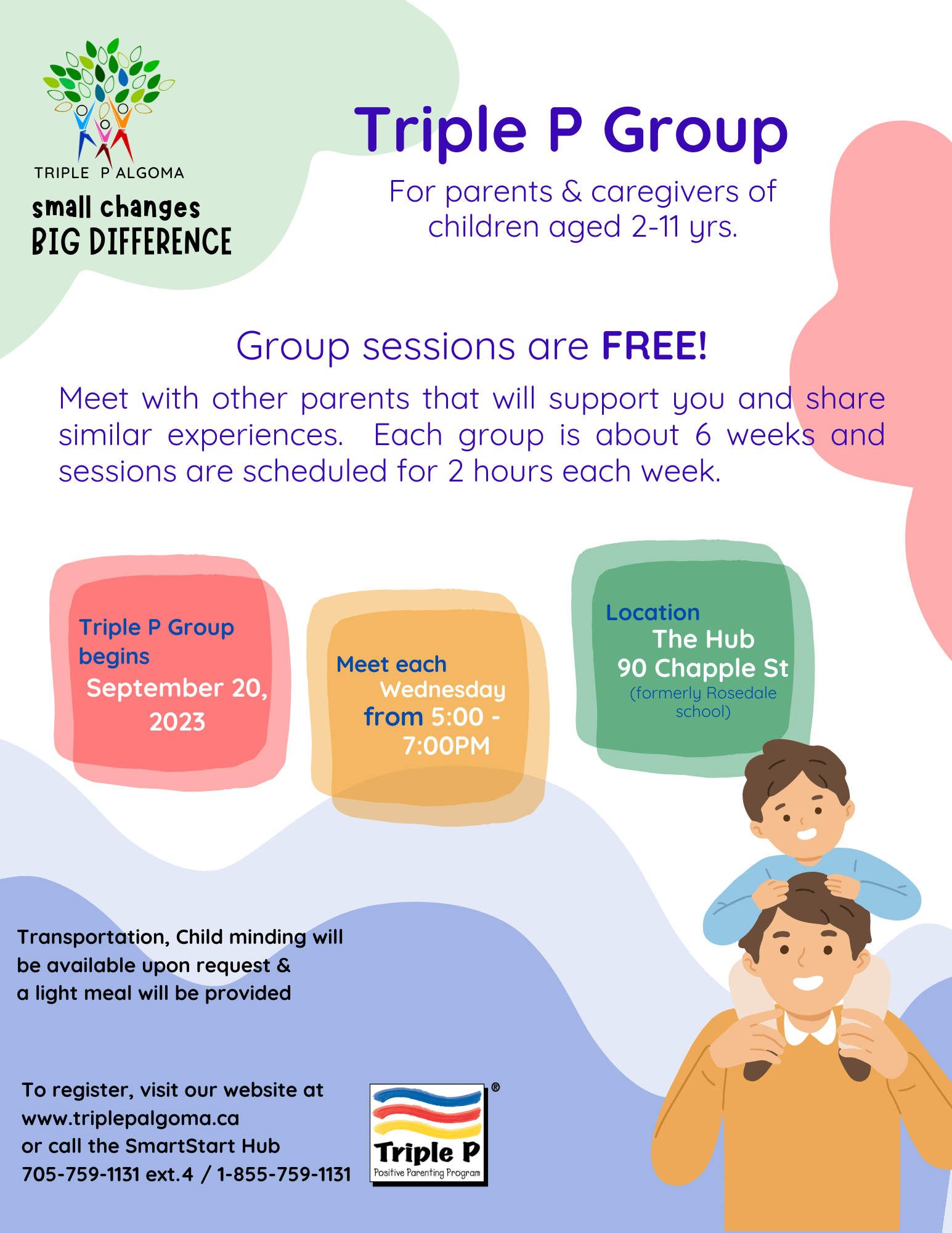 Triple P Group
For parents & caregivers of children aged 2-11 yrs.  Group sessions are FREE!
Meet with other parents who will support you and share similar experiences. Each group is about 6 weeks and sessions are scheduled for 2 hours each week.
Transportation and childminding are available upon request
.