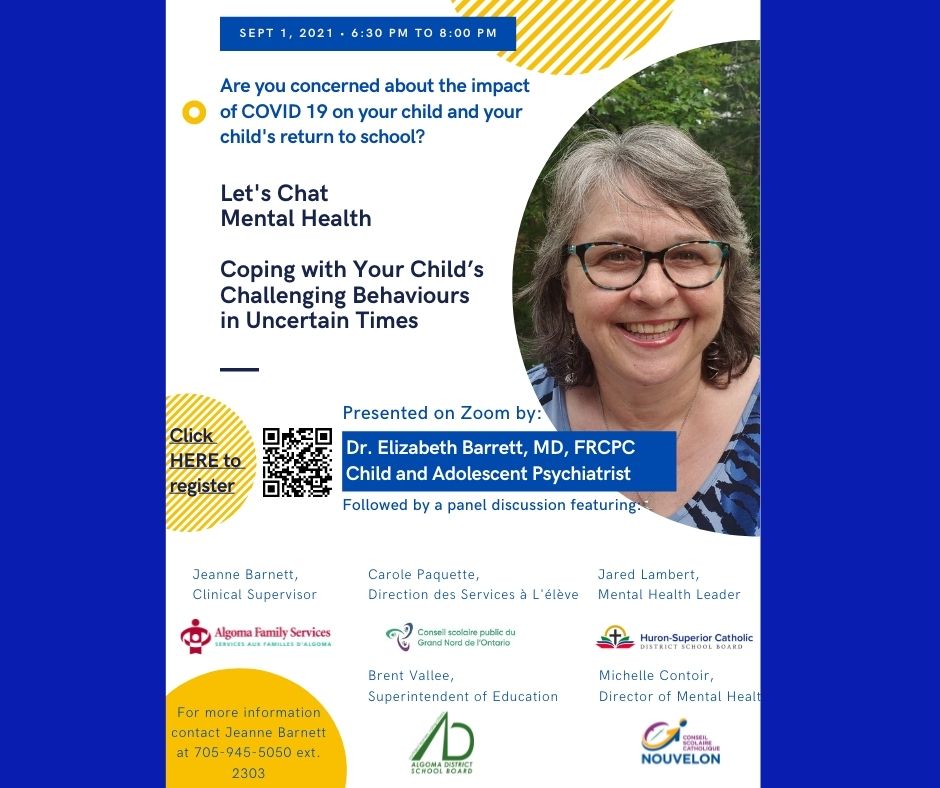 Coping with your Child's Challenging Behaviours
Since the onset of the COVID-19 pandemic, stress levels have increased for everyone, and children of all ages are communicating their distress by displaying challenging behaviours more frequently. There is still so much uncertainty about the future as social distancing restrictions loosen, workplaces reopen, and plans are made for students to return to school.
This presentation for parents and caregivers will focus on a compassionate approach to understanding and managing challenging behaviours that look beyond motivation and willfulness. The goal is to introduce emotion-focused and collaborative approaches that will add to your caregiving toolboxes while building closer connections to your children.
Format: 45 minute live virtual presentation followed by a panel of representatives from Algoma Family Services, Algoma District School Board, Huron Superior Catholic District School Board, Conseil scolaire catholique du Nouvel-Ontario and Conseil scolaire public du Grand Nord de l'Ontario.  The panel will be discussing supports available in the school and community.
Search
Recent Posts
Archives