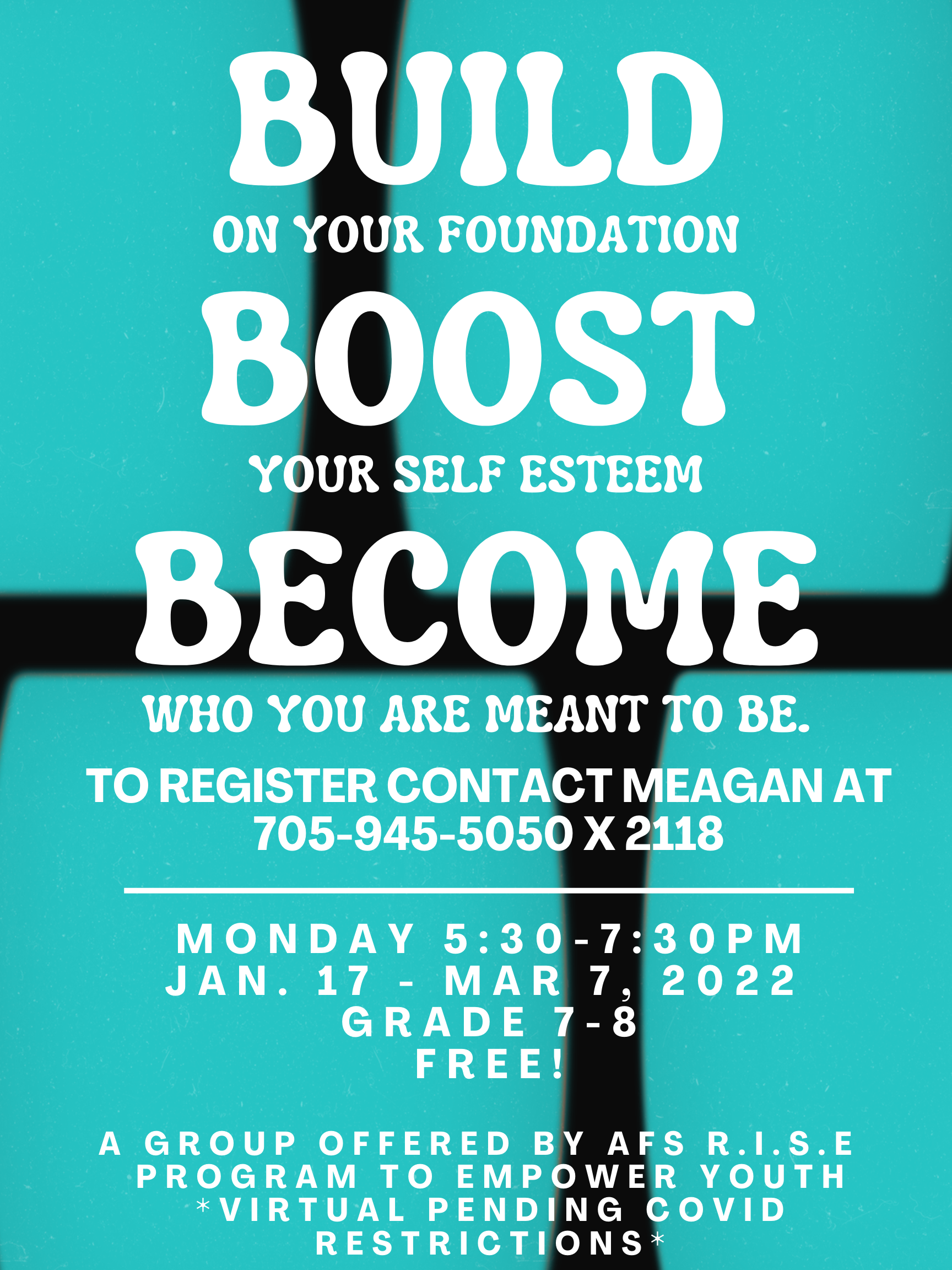 Build Boost Become Group (Gr 7&8)
This 8-week group will be offered Monday, January 17 for grades 7-8,  from 5:30-7:30 pm. The group will be offered virtually due to COVID at this time.
 Build Boost Become is a group developed to guide youth as they explore themselves while increasing self-esteem and empowerment.
All youth are welcome to register for this 8-week group covering the following content:
 ·        Session 1 'A Closer Look' – Group set up, getting to know others and ourselves.
·        Session 2 'Bowser & Powers' – Explore things that make us more vulnerable and recognize our supports.
·        Session 3 'Knowing My Worth' – Exploring the many aspects of relationships.
·        Session 4 'I Decide' – Exploring Consent and Boundaries.
·        Session 5 'Decisions, Decisions…' – Decision Making Strategies and how they relate to Risky Behaviours.
·        Session 6 'Handling Hazards' – Risks involved with social media/internet, Exploitation and on-line safety.
·        Session 7 'I Am Enough' – Importance and resources regarding self esteem, caring for ourselves and empowerment.
·        Session 8 'I Got This' – Recap and celebration.
*In-person or Virtual depending on COVID restrictions.
A group offered by Algoma Family Services R.I.S.E. program to empower youth.
To Register contact Megan at (705) 945-5050 ext 2118